Extreme Engineering Solutions' XPedite7572 5th Gen Intel® Core™ i7 Broadwell-H Based Conduction- or Air-Cooled 3U VPX-REDI Module with SecureCOTS™
The XPedite7572 by Extreme Engineering Solutions (X-ES) is a secure and high-performance, 3U VPX-REDI, single board computer based on the 5th generation Intel® Core™ i7 Broadwell-H processor. The XPedite7572 is an optimal choice for computationally-heavy applications requiring maximum data and information protection.
Features
Supports 5th generation Intel® Core™ i7 (Broadwell-H) processors (available Q4 2015)
Supports 4th generation Intel® Core™ i7 (Haswell) processors
SmartFusion®2 SoC with 1 GB DDR3-667 ECC SDRAM and 32 MB SPI Flash
Compatible with multiple VITA 65 OpenVPX™ slot profiles
Ruggedized Enhanced Design Implementation (REDI) per VITA 48
Up to 16 GB of DDR3L-1600 ECC SDRAM in two channels
Up to four Gigabit Ethernet ports
Four SATA ports and two USB 2.0 ports
Two HDMI/DVI-D or Dual-Mode DisplayPort interfaces
Two RS-232/422/485 serial ports
Reliable, High-Performance in an Industry-Standard Form Factor
The XPedite7572 includes a customizable SmartFusion®2 security SoC, which can control and monitor the Core i7 subsystem, as well as host custom functions such as data encryption. Additional circuit board enhancements and optimized Two-Level Maintenance (2LM) metalwork provide added protection to the physical hardware.
Variety of I/O Supported
The XPedite7572 provides numerous I/O interfaces through the backplane connectors, including up to four Gigabit Ethernet ports, USB 2.0 ports, SATA, graphics, and RS-232/422/485 serial ports.
The XPedite7572 supports additional expansion from an integrated XMC site. This XMC site includes a x8 PCIe connection to the Intel® Core™ i7 processor and I/O mapped directly to the VPX backplane connectors. Wind River VxWorks and Linux Board Support Packages (BSPs) are available, as well as Microsoft Windows drivers.
About Extreme Engineering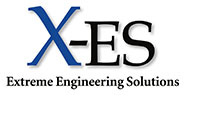 Extreme Engineering Solutions, Inc. (X-ES), a 100% U.S.A.-based company, designs and manufactures Intel® and Freescale-based single board computers, networking products, storage products, power supplies, and system-level solutions for embedded computing customers. For further information on X-ES products or services, please visit our website: www.xes-inc.com, call +1 (608) 833-1155, or email us at sales@xes-inc.com.